Make a Difference in a Child's Life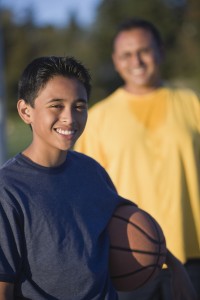 What is foster care?
Foster care assists families experiencing extreme difficulties that impact the well-being of their children. Families First of Florida provides a safe, loving home for children and teens who are unable to live safely in their biological homes. Therapeutic foster parents open their hearts and homes to children who need a healing and nurturing environment to become their best self.
Who are foster parents?
Foster parents are devoted adults from diverse backgrounds who provide children comfort, a home, and a family. Varied in age, ethnicity and backgrounds, they play a critical role in the lives of vulnerable children and teens. Foster parents are people who love children unconditionally and have an abundance of patience. With a desire to nurture, they help children recover from trauma and overcome behavioral challenges.
Our Approach to Therapeutic Foster Care
Families First of Florida foster parents provide hope and understanding for children to overcome trauma, separation, loss and grief. Our Family Mentor Model focuses on each child's needs and the critical role of the foster parent and child relationship. We recognize that behavior is a form of communication that stems from a place of fear and distrust. Utilizing trauma-informed therapy, motivational interviewing, and skills building activities, we help children heal and develop.
Eligibility Requirements:
Must reside in Hillsborough/Pasco/Pinellas Counties Only
At least 21 years of age
Adequate sleeping space for each child
Demonstrate stable housing and income
Pass a background check
Steps to Therapeutic Fostering
Attend a Foster Parent Orientation
24 hours of Professional Parenting Training
30 hours of Therapeutic Foster Parent Training
Complete Licensing Home Study
Pass a home safety inspection
Receive Foster Parent license!
Foster Parent Resources
On-going parent training
Clinical services
Stipend to support each child's expenses
Paid respite
Partner with behavioral specialists and case managers
24/7 availability of clinician when needed
How do I get started?
Contact us at 813-290-8560 for questions and sign-up for the next Foster Parent Orientation.