Foster Care & The Holidays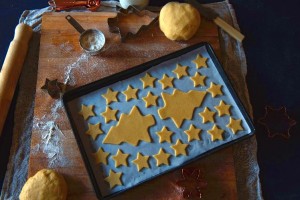 Families First of Florida has been serving children in therapeutic foster care since 2000.  We understand how difficult this time of year can be for foster children, their families and the foster parents who are caring for them.
If you have ever wondered what foster care and the holidays is like, Dr. John N. DeGarmo, Ed.D. wrote an article in Foster Focus magazine (http://www.fosterfocusmag.com/articles/foster-care-holidays) explaining just that.  He states that "for many children who have been placed into the foster care system, they have come from homes where there was no Christmas, there was no hope. They have come from families that did not celebrate a holiday. They have come from environments where there were no presents, no tree. They have come from homes where there was not holiday joy or love."
Although the Holiday season is a season of joy, "there are times that can be extremely difficult for many foster children. During this time of Holiday Cheer, many foster children are faced with the realization that they will not be "home for the holidays," so to speak, with their biological family members." This is a day that can be a huge reminder of why they are not with their own families which can cause a lot of turmoil, especially if they don't know when they will be seeing them next.  They can struggle with enjoying the holidays in their current circumstances and feeling disloyal to their biological family and may feel guilty which just layers onto the grief and trauma they are already experiencing.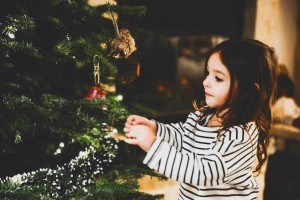 Dr. John N. DeGarmo, Ed.D. , who was a foster parent himself and cared for many children recommends addressing this prior to the holidays and prepare their foster children as much as possible about how they do the holidays, who comes to visit etc.  I recommend you read his article (link posted above) but in a paraphrased, here are some of his ideas for foster parents:
Spend some time and talking about the holiday. Let the foster child know how your family celebrates the holiday, what traditions your family celebrate, and include the child in it.
Ask your foster child about some of the traditions that their family had, and try to include some of them into your own home during the holiday.
Take time to discuss the meaning about your beliefs to your foster child beforehand. Realize that what might be common in your own home may be completely new and even strange to your foster child. This can include religious meanings for the holiday you celebrate.
Allow them to talk about their feelings during the holidays. Ask how they are doing, and recognize that they may not be happy, nor be able to enjoy this special time.
More than likely, your foster child will have feelings of sadness and grief, due to being separated from their family during the holiday season. However much you provide for them, however much love you give to them, you are still not their family.
Most foster children want to go home, to live with their family members, despite the abuse and trauma they may have suffered from them, and despite all that you can and do offer and provide for them.
Be prepared if they revert to some behavior difficulties they had when they first arrived into your home. They may become upset, rebellious, complain a lot or act younger during this time. These feelings and these actions are normal, and should be expected.
Send some cards and/or small gifts and presents to their parents and birth family members. A card or small gift to his family members can provide hope and healing for both child and parent.
Prepare your foster child beforehand that the normal routine in your home may become a little "crazy" during this time, that it may become loud, and describe some of the "characters" from your own family that may be coming over to visit.
Remind them of the importance of using good behavior and manners throughout this period.
Remind your own family that your foster child is a member of your family, and should be treated as such.
Remind your guests to not judge them or their biological family members, or fire questions at them.
If your own children receive gifts from some of your family members, your foster child should, as well. Otherwise, your foster child is going to feel left out, and their sadness and grief will only increase.
Be prepared for some in your family not to have presents and gifts for them. Have some extra ones already wrapped, and hidden away somewhere, ready to be brought out, just in case.
By preparing your foster child, your family, and yourself for the holiday season, this can become a wonderful time for everyone and make a lasting impact on the children in your home. "After all, the gift of love is one that can be shared, not only during the holidays, but all year long."
If you are interested in fostering, please go to FamiliesFirstFL.com
Happy holidays!
Jennifer Brown