Families First of Florida has been providing Therapeutic Foster Care services for almost twenty years. Understanding the importance of relationships, Families First of Florida has adapted a foster care model that will not only maintain children in foster homes, it provides additional support to our foster families.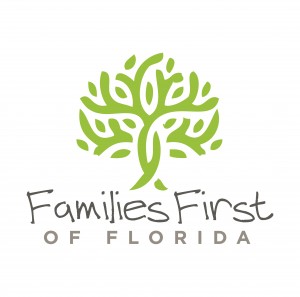 Creating relationships is how we heal from trauma. Families First of Florida understands the importance of our staff to these families as they establish and adapt their homes to children who have been placed into the foster care system.
Each family is supported by a treatment team, which coordinates treatment to ensure all child and family needs are met for the child to be successful. Through a comprehensive clinical assessment, and using an outcome based measuring tool, the child and adolescent needs strengths (CANS) trauma assessment, the team identifies the child's strengths and works with them to develop an individualized treatment plan. These plans can include, individual and family therapy, Trauma focused cognitive behavioral therapy,life books for children to keep important memories, individualized skill building activities and even twenty four hour seven days a week crisis support from the treatment team.
The model identifies four phases of treatment as the child progresses through the program. Phase one stabilization- staff identify and monitor progress as the child adapts to their placement. Phase two capacity building – child and family are building coping, social and relationship skills. The treatment team adjusts the treatment plan to meet changing needs. Phase three mastery – The child and the family apply new skills
and begin transitioning towards the child's permanency goal ( reunification, adoption, independent living, etc.) Phase four transition – The child transitions to their new living arrangement. Staff and family celebrate with them on their success.
If you are interested in learning more about becoming a therapeutic foster parent please call Stacy at 813-290-8560 or go to our website at www.familiesfirstfl.com to learn more.